Big Stuff
Below is a selection from some of the large scale shows Robert Poulter has worked on.
The Depiction of Clouds at Turner Contemporary, Margate
Performance piece with Serena Korda.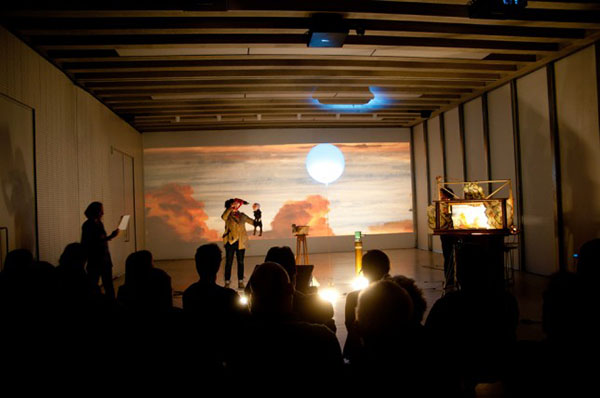 Objects in Mind at the Freud Museum
An exhibition exploring people and objects, featuring photographs of artists in their studios by Eamonn McCabe. In partnership with the National Portrait Gallery. Sigmund Freud's own visit to the National Portrait Gallery in 1908 is brought to life in a display by artist Robert Poulter.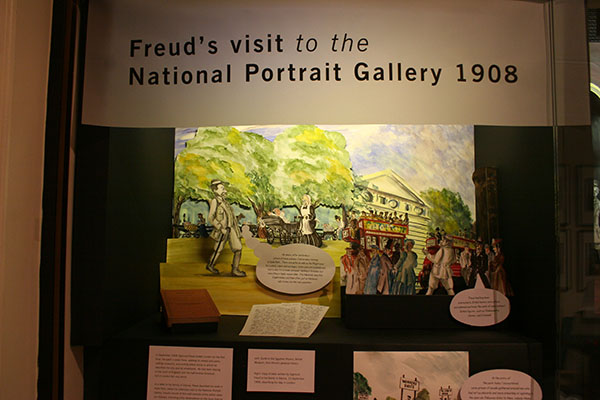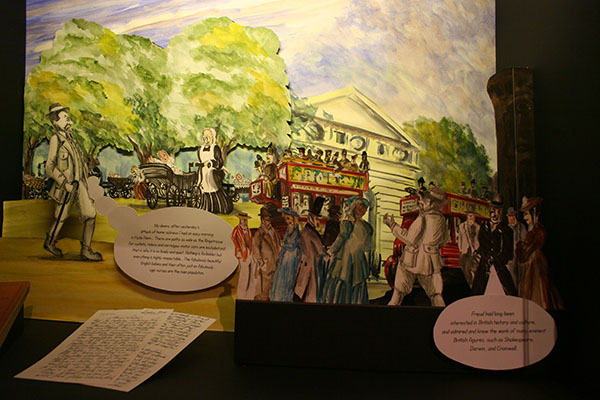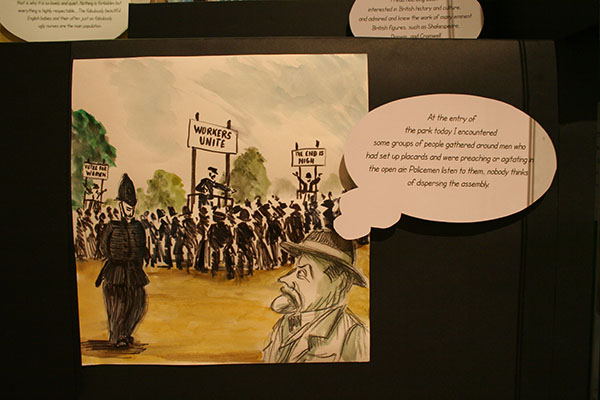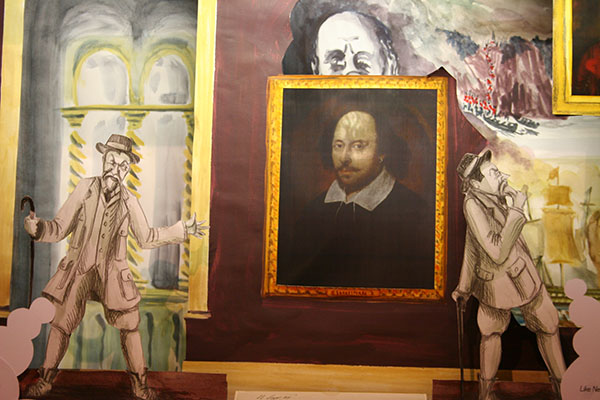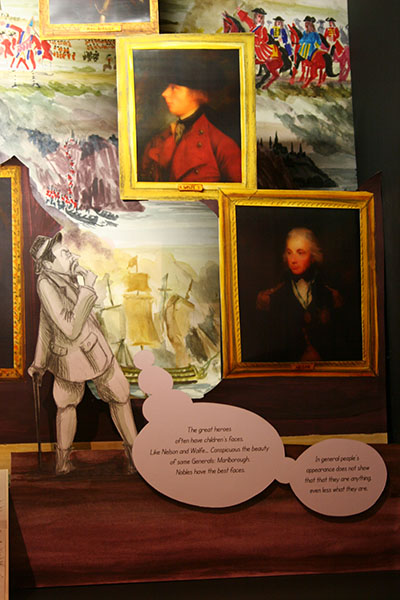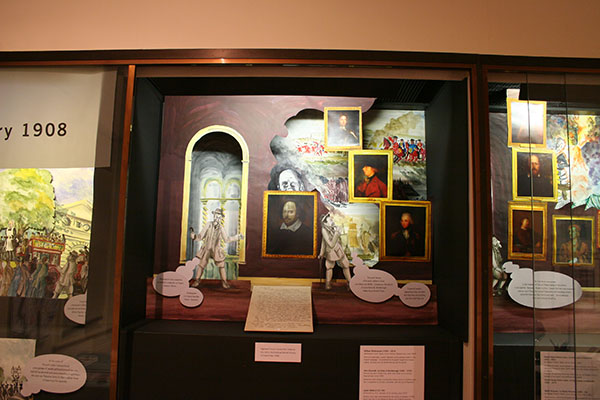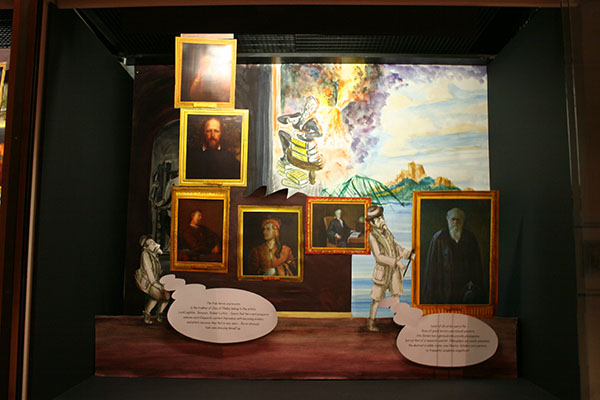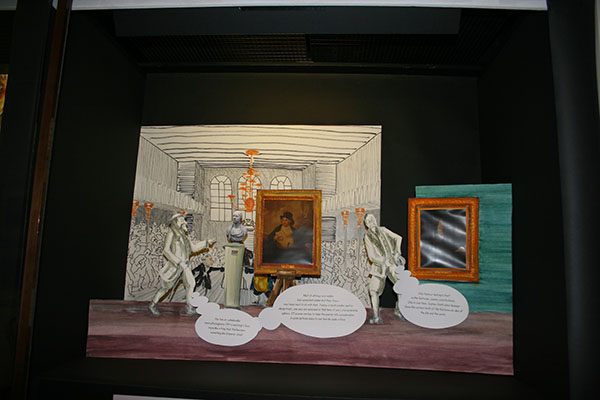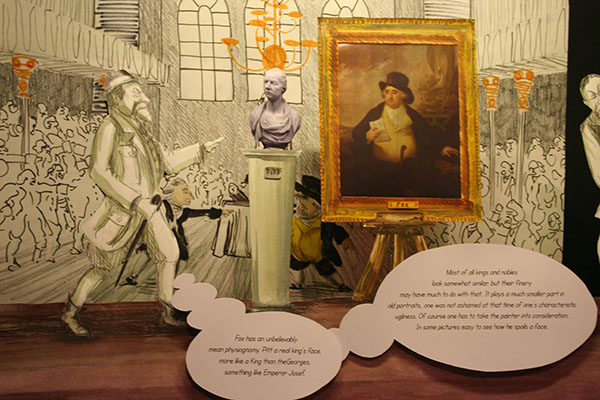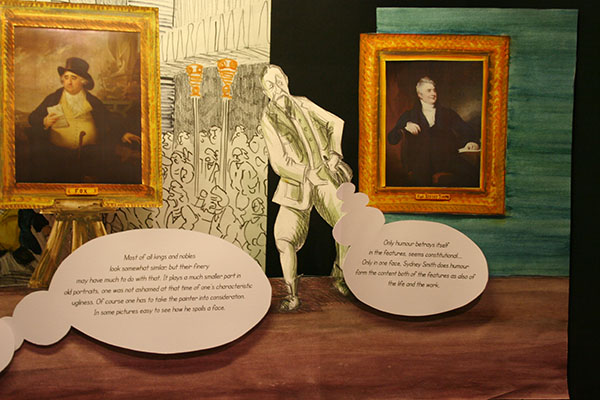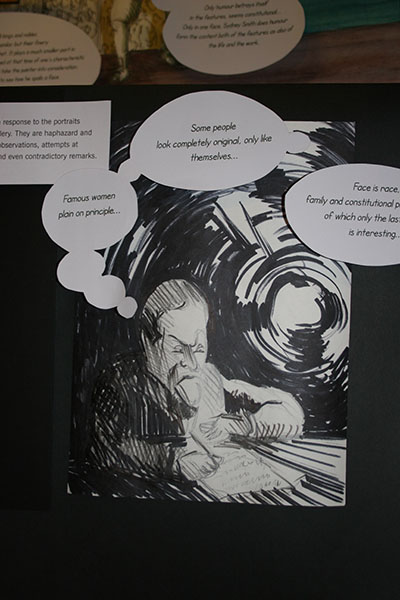 The Great Belzoni
1993 for Ramsgate Spring Festival, venue - Cross Wall, Ramsgate Harbour. Written with Michael Hunt, designed and directed show with a cast of 50, large figures, live music and fireworks. Later turned into a New Model Theatre show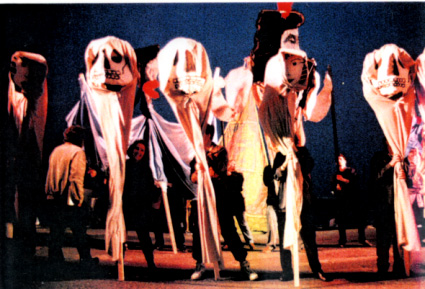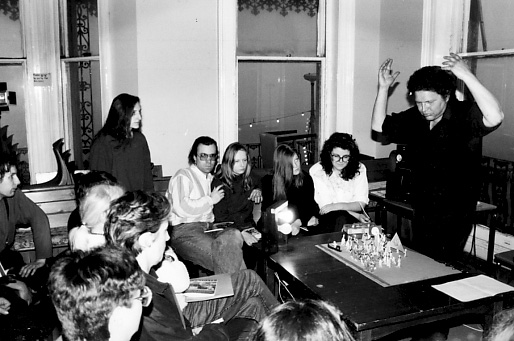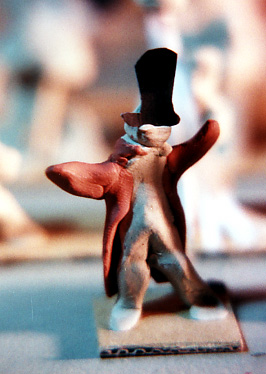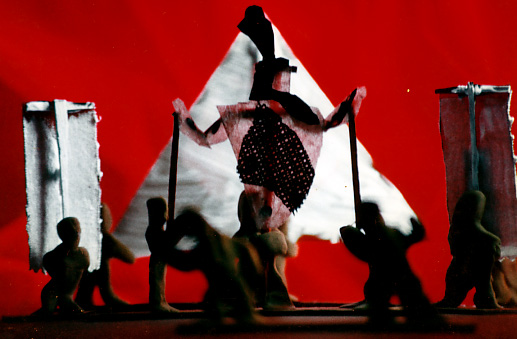 Rome and Away
1998 for Pumpernickel Puppet Theatre Co. Wrote and designed this comic history of Romans in Britain for large glove puppets and actors. Performed at various Roman sites and in schools and, later in 1999, adapted for full live cast for Isle of Thanet Arts (IOTA) project with Ramsgate schools in open air theatre performance.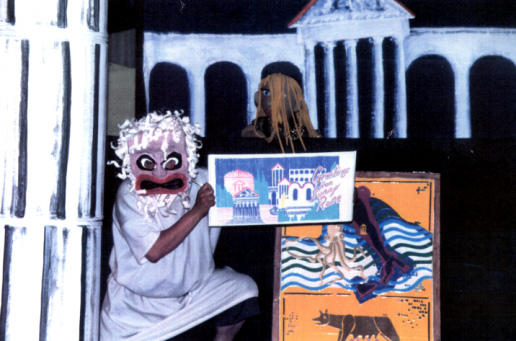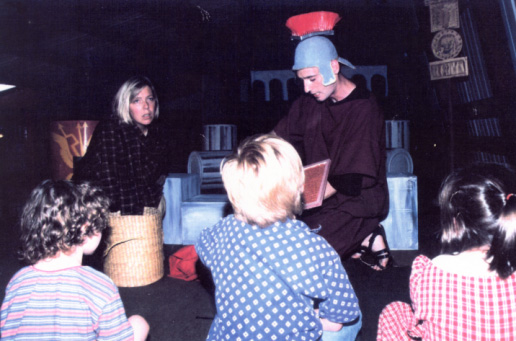 Sun Dragon
1999 for Isle of Thanet Arts community projects. Designed and helped construct large Chinese-style dragon featured in various festival processions during eclipse year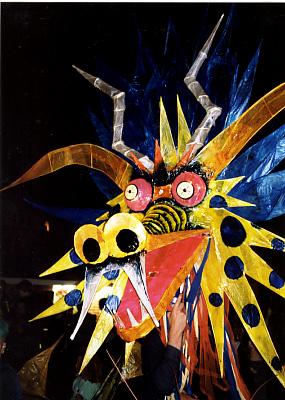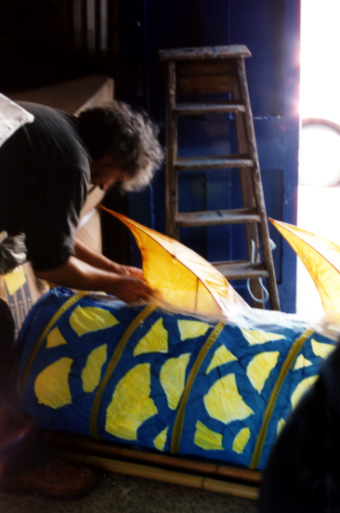 Distant Voices
2000 set design for Channel Theatre Company, built by IOTA, for schools touring production to be assembled by actors.
Figureheads for the Future
2000 for IOTA. Design large figures and run design workshops in schools for large community processions in Ramsgate.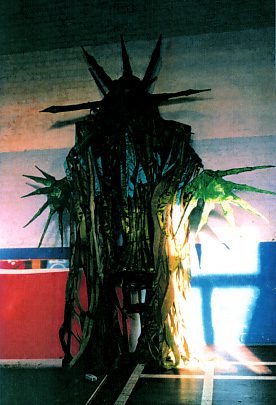 Leviathan
2000 for IOTA. Design and help construct large sea monster in parts for opening of new road in Chatham Historic Dockyard.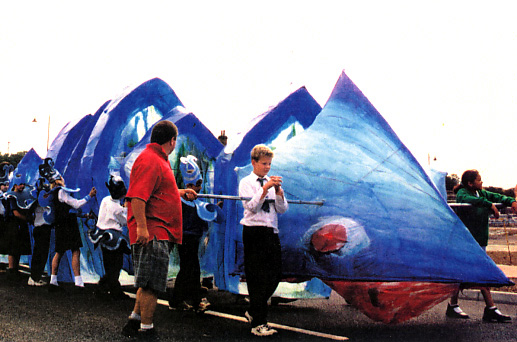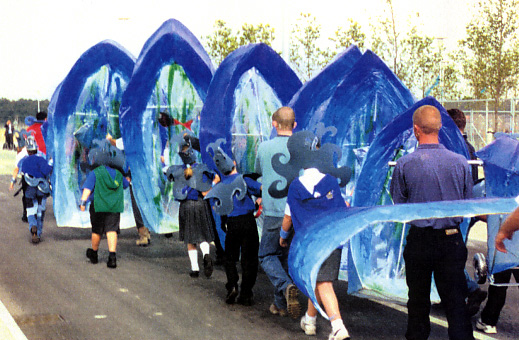 Fusion
2001 for IOTA. Wrote, designed and co-directed large open air spctacle centred on two towers on Margate seafront to celebrate opening of Transitions - first Thanet contemporary arts festival. Featured mechanical devices, dancers, live music, large figures and fireworks.