Publications
Model Theatre
Brand new, fully revised edition in full colour, available now - contact me for details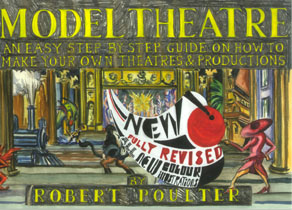 How to make and perform new model theatre shows by Robert Poulter. 1993 National Council for Educational Technology. 1996 2nd edition by Video Rideo Press
Captain Webb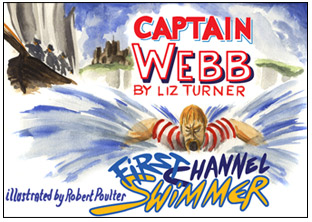 Designed and illustrated the story of the first Channel swimmer. 2006 Video Rideo Press.
Die Badekur (The Cure)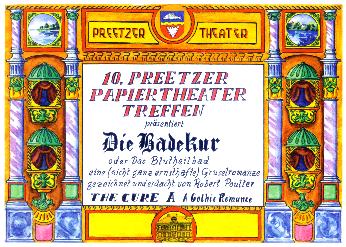 by Robert Poulter. 1997 Preetzer Papiertheatertreffen.
A model theatre show in its own concertina theatre. Published to celebrate the tenth anniversary of the Preetz Paper Theatre Festival. A gothic vampire romance in six languages.
Buccaneer Brogas' Belated Brunch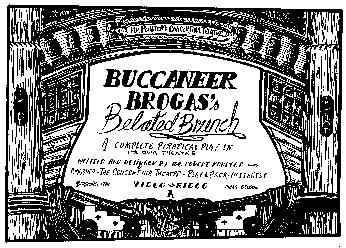 by Robert Poulter. 1998 Video Rideo Press
Model theatre show in concertina theatre - a piratical comedy.
Das Gottesurteil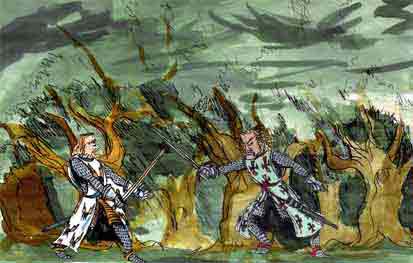 by Peter Schauerte-Lüke. 2001 Burg Theater, Schlössburg
Designed and illustrated this medieval knights tale about Schlössburg.